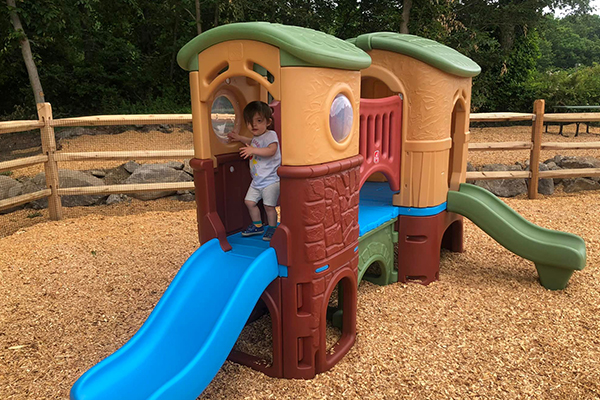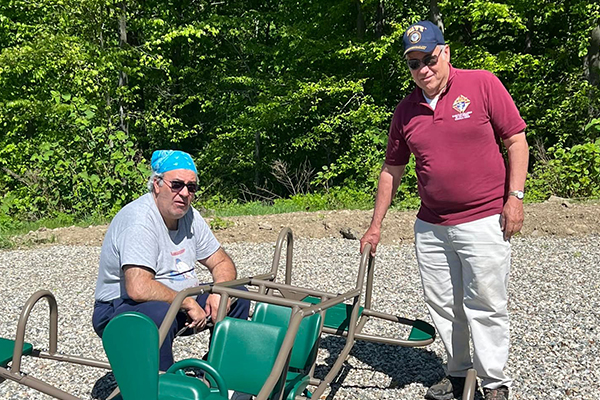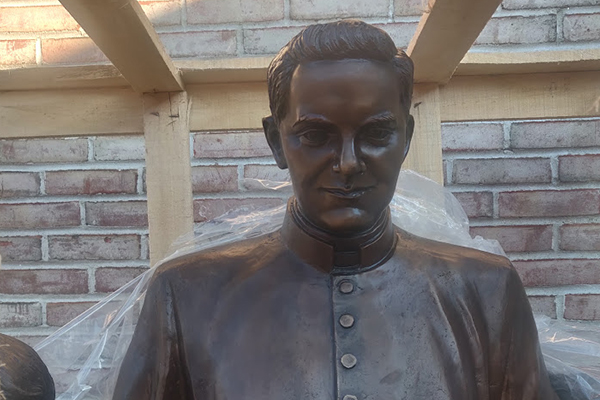 Recently, members of Knights of Columbus Council 14360 in Norwalk, Connecticut, completed construction of a beautiful playground on the grounds of their home parish, St. Matthew Church. They named the playground in honor of the founder of the Knights of Columbus, Blessed Michael J. McGivney.
Father McGivney is being considered for sainthood and was officially declared "blessed" at his beatification Mass held on October 31, 2020. A statue of Father McGivney has been delivered to St. Matthew and will soon be dedicated and installed at the site of the playground.
K of C Council 14360 is selling bricks that will help defray the cost of the construction of the playground and statue (along with future maintenance of both). You may personalize a brick for yourself, your family, or perhaps in honor of a loved one. These special donated bricks will become a part of the Father Michael J. McGivney playground as a lasting tribute, paving the way for generations to come.
BRICK DETAILS: The bricks are 4"x 8"x 2 ¼" and are engraved using state-of-the-art laser technology. Every brick engraving is guaranteed for life!
BRICK TILE DETAILS: The brick tiles are 8"x 8"x ½" and are engraved using state-of-the-art laser technology. Every brick tile engraving is guaranteed for life! All donations are tax-deductible. Thank you for your support!
If you have any questions, please contact:
Christopher O'Connor
saintmatthewknights@gmail.com
If you prefer to pay by check CLICK HERE to download the printable order form.