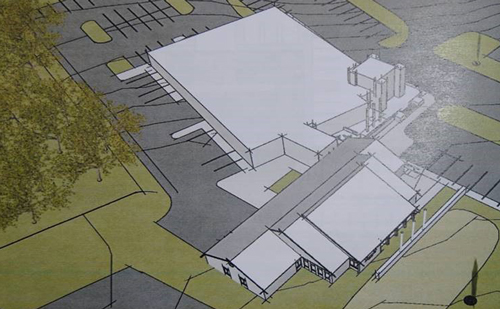 The Aberdeen Police Department has been working with Brodin Studios, Inc, to commission a personalized and unique bronze statue of an Aberdeen Police Officer standing tall, holding the hand of a young girl. As the Aberdeen Police Department begins the journey of the construction of and addition to our building, we will be able to better serve the citizens and businesses in our ever-growing community. This monument will be displayed in front of the new Aberdeen Police Department, for everyone to appreciate. This monument will serve as both a reminder of what law enforcement officers have sacrificed and the positive impact they are capable of having on generations to come.
We are pleased to open this up to the community that we serve and we are leading a fundraising campaign in support of this beautiful statute. Help support those who keep our community safe and peaceful where we work, play, live, and raise our families by donating and contributing a personalized brick to be placed around the monument. You can honor a loved one, publicize your local business, or show support for a family, while being a part of this tremendous monument. We greatly appreciate your willingness to donate to our Law Enforcement Memorial Fund, and we are excited to share this with our community.
Contact Det. Shannon Darling for questions at 910-944-4566, sdarling@aberdeenpolice.com
If you prefer to pay by check CLICK HERE to download the printable order form.