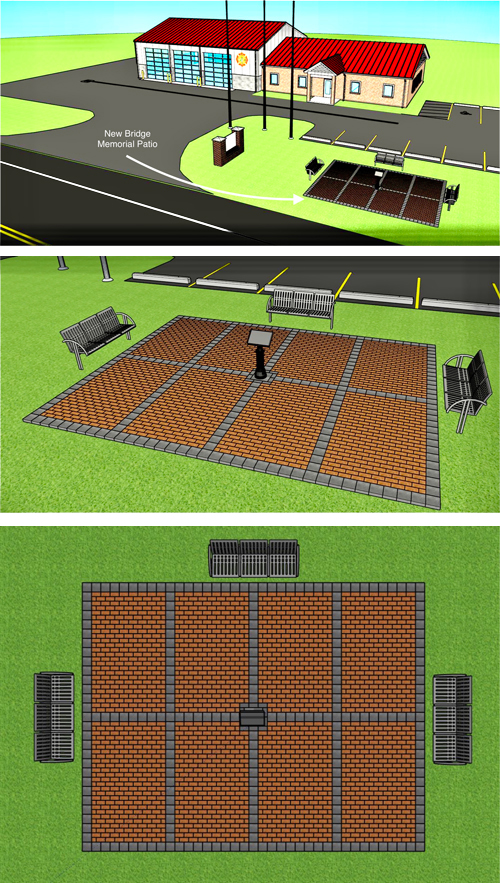 Help fund The New Bridge EMS and Fire Station
Purchasing a brick is great way to honor and remember a loved one, family member - or even a pet - for years to come. It's also a great way for you or your company to show your support for this important initiative. Your purchase will help the New Bridge EMS reach it's goal of purchasing a world-class ambulance. It's almost a certainty that this new ambulance will save lives. Could it be yours…or someone you love?
We will place your custom brick into the memorial patio (see photo below) in front of the new EMS and Firehouse near New Bridge Road (Route 208). You can also purchase mini-brick replicas of your brick to keep or give as a gifts.
Bricks are offered for $100 for a 4" x 8" brick or $200 for an 8" x 8" brick. The mini-brick replicas will be 1 1/2" x 3" or 3" x 3" and are available for $25. All engraving will be permanently laser engraved with the wording of your choice resulting in beautiful black glass lettering that will last forever.
Buy a Brick - Save a Life
If you have any questions, please contact:
Jim McCoy
Jim@LKABreeze.com
If you prefer to pay by check CLICK HERE to download the printable order form.