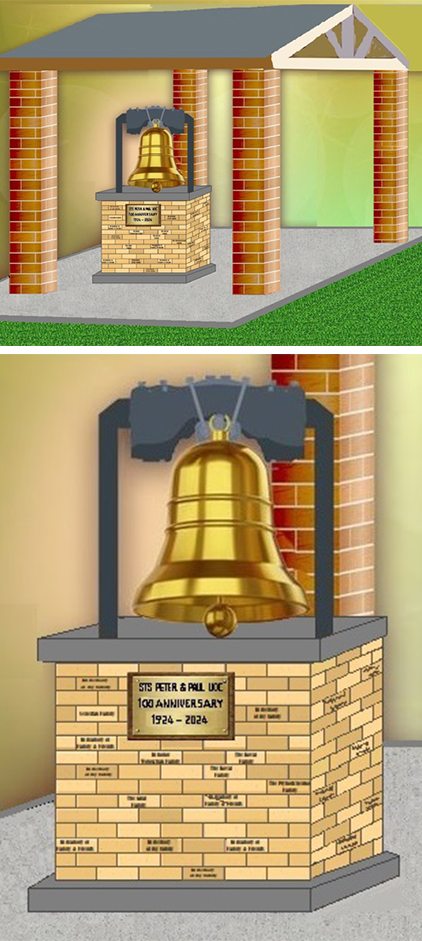 Sts. Peter and Paul UOC 100th Anniversary Dedication - Our Commemorative Belfry
Sts. Peter and Paul 100th Anniversary Committee and the Church Board has decided that the best way to commemorate the significant occasion of our parish's 100th anniversary is to build a belfry on the south lawn of the church grounds. A belfry was chosen for this commemoration because of the tradition that it holds in the Orthodox church, especially in Ukraine. The bell itself was forged in Ukraine.
When completed, this belfry will represent the past, present, and future bound together to glorify Our Lord, from Whom all good things come.
This belfry is a unique way to integrate dedications on the bricks to be used in the structure itself. Your dedications on these bricks will be in clear view to be seen for generations to come. The commemorative bricks are for sale at a cost of $100 per brick. You are invited to be part of this once in a lifetime event by purchasing a commemorative brick. Dedications may be congratulatory, or in honor or in memory. For you, your family, or a loved one. (Multiple bricks can be purchased)
May the Lord Bless our efforts in this project!


If you have any questions, please contact:
Charles Woloschak
330-799-3830
stspeterpauluoc@gmail.com
If you prefer to pay by check CLICK HERE to download the printable order form.