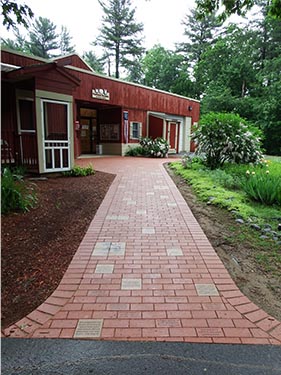 Honor a loved one, showcase your love for your pet, or memorialize a beloved person or pet with an engraved brick paver. The front walkway of the Humane Society will be transformed to honor the beloved pets and dedicated humans who have supported humane care in our communities. Bricks are fully customizable with your own message engraved on your choice of either a 4x8 or 8x8 size paver. Not only is your engraved brick tax deductible, but it will help us to continue to provide wellness care, low cost veterinary services, rescue, and adoptions.

You can use the form below to order your brick and pay by credit card.

If you prefer to pay by check or cash, please call us at (603) 889-2275 x35 or email jennifer@hsfn.org after printing and filling out the order form below.
If you prefer to pay by check CLICK HERE to download the printable order form.