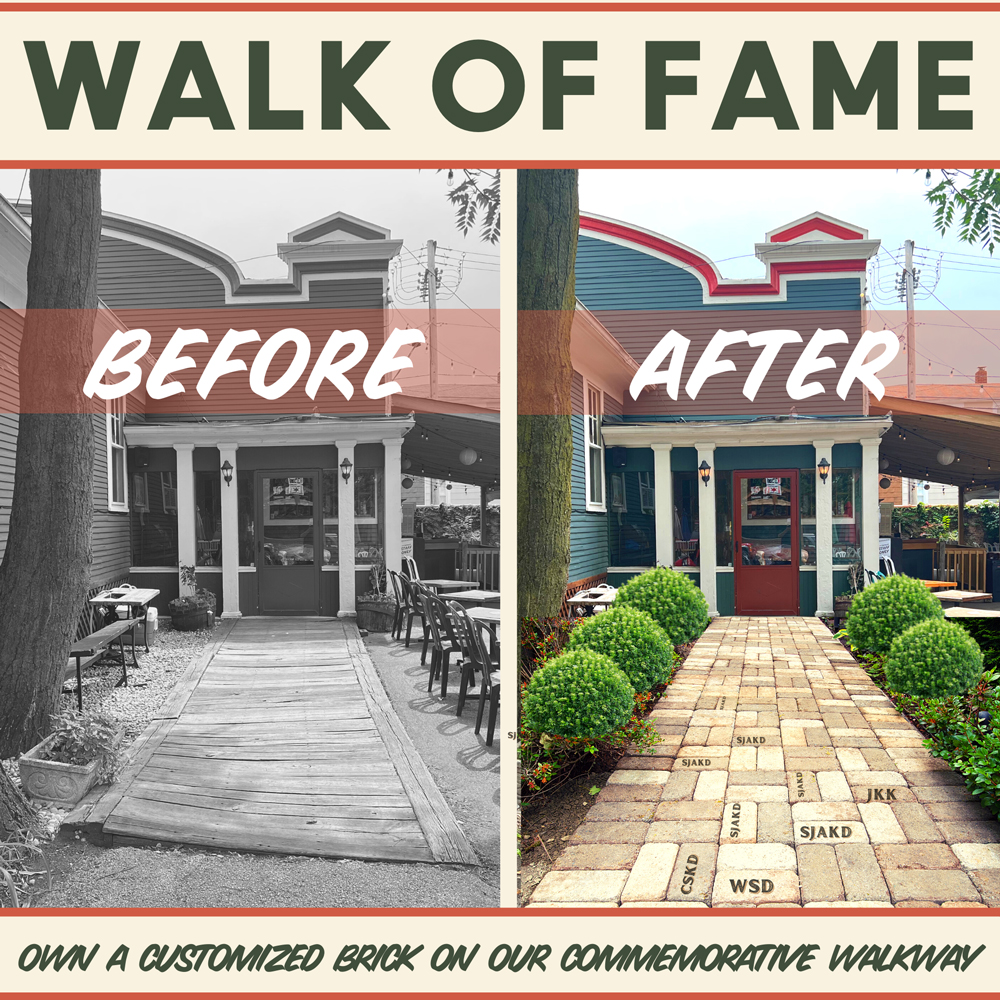 FITZGERALDS WALK OF FAME will not only replace the dangerous and rickety wooden walkway we've all tripped on at some point, it will also commemorate key players from our musical heritage and key members of our music community, LIKE YOU!
Have a personalized brick engraved with your name or message and see it lain next to historic names who've graced our stages.
From Koko Taylor & Dan Aykroyd, To Dave Alvin, The Jayhawks, & Mavis Staples. Own a little piece of your favorite old club for evermore. Buy a brick and let's preserve the legacy, and the property, together.
The WALK OF FAME will be completed in time for a big reveal at the Spring Patio Launch Party on May 3rd. Buy a brick now, and come party with us then!
Thanks Y'all!!


If you have any questions, please contact:
William Duncan
will@fitzgeraldsnightclub.com
***PLEASE DO NOT USE THE "ADDITIONAL DONATION SECTION" BELOW. THAT IS A FEATURE THAT'S BUILT INTO OUR ENGRAVING PARTNER'S PLATFORM WHICH CAN NOT BE REMOVED. WE HAVE NEVER ASKED FOR DONATIONS, AND WOULD NOT LIKE TO START NOW. THANK YOU!***
***THE PAYMENT PROCESS WILL TAKE YOU TO PAYPAL, WHERE YOU CAN USE A CREDIT/DEBIT CARD EVEN IF YOU DON'T USE PAYPAL. LOOK FOR THE "USE CREDIT/DEBIT" BUTTON***